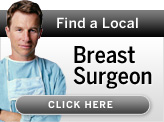 At BellyButtonBreastAugmentation.com we are devoted to positive representation of Transumbilical Breast Augmentation. However we realize that this elective surgery is not for every one and that complications can and do arise. Therefore, we strive to educate others on these complications and risks, as well as the many benefits of this scarless breast augmentation surgery. We welcome your comments or questions at any time!
---
home

procedure history

about the procedure

advantages

risks & complications

misconceptions

breast implants
surgery preparation

the surgery

your recovery

FAQ

journals
(Updated on 02/23/10)
© 2009 - 2015 Ceatus Media Group LLC
Images and text on this site belong to Ceatus Media Group. Copying or reproducing any text or graphics from this website is strictly prohibited by copyright law. Please read our copyright infringement policy.