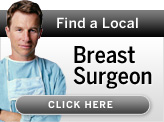 There are certain steps one can take to better prepare themselves emotionally, physically and also their environment for a productive consultation, a proper recovery and a positive experience in general. From knowing what to ask at your initial meeting, to purchasing your medications and supplies well in advance to preparing your mind for a surgical endeavor--preparation is key.

Find out the location and/or print out directions to the office beforehand, as well as determine if the surgeon charges a consultation fee. It is best to have no surprises for ease of mind.
Arrive on time to your consultation, although your surgeon may be running a little behind, it is best to arrive a little early so that you can fill out the necessary paperwork and prepare yourself mentally for the meeting.
Prepare a list of the questions you wish to ask, concerns that you may have or any other pertinent thoughts and information.
Bring photos of breast sizes and looks you hope to achieve and those which you do not like. Sources may include other breast implant patient photos, lingerie catalogs, websites which provide nude pictures of breasts to the public and magazines which provide the same service.
Bring bras or tops with stockings filled with rice so that you can convey a visual communication about your desired post-operative size.
Bring a list of medications which you presently take or have taken within the last 6 months
Ask your surgeon what he or she thinks about taking Vitamedica Bromelain or Vitamedica Arnica montana for bruising and swelling. You should also ask about surgery preparation and recovery vitamins such as our Prepare & Recover Supplements Regimen
Ascertain the total amount of fees and other costs involved with your surgery. This may include medications, post-operative garments, anti-bacterial soaps which you may be instructed to purchase and other possibly hidden costs.

You will more than likely have a pre-operative appointment which will involve going over your pre- and post-operative instructions, medication lists, lab tests such as a CBC (complete blood count), pregnancy test and other pertinent examinations. You may be expected to pay the full surgery amount at this appointment or you may have up until the day of surgery to pay in full.
You should also ascertain that your surgeon is aware of your post-operative size goal. You may be asked to bring the bras and rice stockings again, as well as photos. Some surgeons will have in-office sizers to help determine implant size. Do not be afraid to ask any additional questions or address any concerns you may have.


Surgery preparation includes the above (lab tests and supply shopping), as well as readying your surroundings. Such preparation may include:
Setting up your recovery area with bottles of water, extra blankets, medications within reach, an alarm clock to wake you for medications if you will not have a caregiver present, Kleenex, crackers within reach for bouts of nausea, non-skid slippers or slipper socks.
Prepare meals ahead of time or buy microwaveable foods and soups, fruit and quick snacks.
You may also wish to rent movies or buy books and CD's for entertainment during your recovery, ascertain there are fresh batteries in the remote controls, a flashlight and anything else you may think of.
Also have on hand something to reach for items which may be out of reach or if you drop something, you cannot bend over during recovery.
Place all items well within reach in the kitchen, bathroom and elsewhere. Place toilet paper on the basin or counter, perhaps place a shower chair in your shower or bath for ease of bathing, all soaps and razors and shampoos should be placed within reach so you do not have to bend over. Bending over is prohibited during recovery.
Have your pets and children cared for during the first few days. You cannot bend over to feed pets and clean litter boxes, nor can you pick up heavy items--including children.
Have your house cleaned, laundry and garbage taken care of before your surgery, recovery time is not the time to tend to these chores.
You will more than likely be asked to cease taking any form of aspirin or aspirin-containing medications, including a host of other medications and supplements at least 2 weeks before your surgery. Request a list from your surgeon's office on medications you should avoid before surgery. For your convenience, here is a link to a list of medications to avoid.
As your surgery nears anxiety may set in, so try to relax before your surgery. Pre-operative jitters are very normal but shouldn't overwhelm you. Perhaps get a facial or massage to relax you or if you practice Tae Chi or Yoga, you may find it very helpful.
Make sure that you thoroughly scrub your skin (and wash your hair) with an anti-bacterial liquid soap such as Hibiclens or simply Dial Antibacterial consecutively for a few days before surgery. This may decrease your chances of contracting a bacterial infection.
Ascertain one last time that your surgeon knows what size you wish to be post-operatively. Remind him on your surgery day.
You may wish to keep a journal in the days before, up to and after your surgery as well as take before and after photographs to gauge your progress.
Most importantly, try to relax. Increased stress can lower your chances of an easier and more efficient recovery.
---
home

procedure history

about the procedure

advantages

risks & complications

misconceptions

breast implants
surgery preparation

the surgery

your recovery

FAQ

journals
(Updated on 02/23/10)
© 2009 - 2015 Ceatus Media Group LLC
Images and text on this site belong to Ceatus Media Group. Copying or reproducing any text or graphics from this website is strictly prohibited by copyright law. Please read our copyright infringement policy.